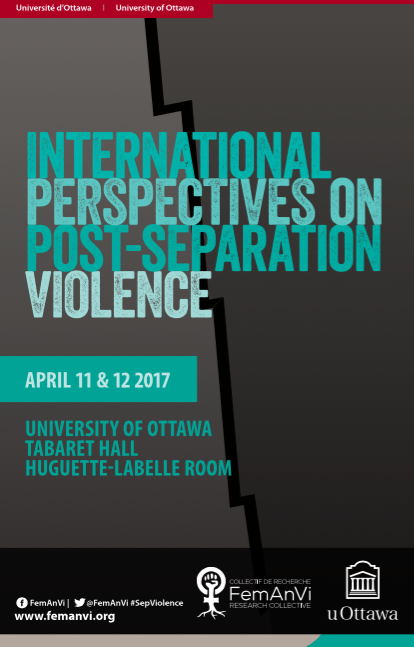 FemAnVi invites you to the conference International Perspectives on Post-Separation Violence, which will take place on April 11th and 12th, 2017 at the University of Ottawa.
It follows ExpViolence, a previous conference where post-separation violence has been identified as a priority issue. Speakers provide from research and practice arenas from Canada, United States and Europe.
This bilingual* conference will adress the issues and challenges as well as innovative practices in this field.
*Simultaneous interpretation will be available in French and English.
Details and registration: http://www.femanvi.org/en/2017-conferences/international-perspectives-on...
University of Ottawa, Tabaret Hall, Huguette Labelle Hall (550 Cumberland, Ottawa, Ontario)